Part Time
Applications have closed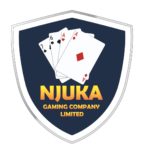 Overview / Job Description
The Njuka Gaming Company located in Lusaka is the creator and developer of Njuka the mobile game. The company is looking for a social media influencers to promote the game online.  You will be responsible for developing and executing influencer campaigns and content to reach the desired target audience for the game through various social media platforms such as Facebook, Instagram, Twitter, Tik Tok and many more.
Salaries for the role will consist of a fixed base pay as well as a commission per qualified sale- as you will be given an activation code that you can use to give potential users a free try of the game.
The role is remote, but candidates must live and reside in Zambia.
**Please note you do not have to be a celebrity per say to be a social media influencer. But you do need to demonstrate that you have built up a good network and following that would make you an ideal influencer.
Core Duties and Responsibilities
Create Content around the game
Connecting the brand to potential target audience across various social networking platforms.
Educate consumers about the product (through posting and content)
Conducting activities that promote usage of the brand.
Qualifications and Experience
Self-Starter, Motivated and able to work Independently.
Experience as a social media influencer promoting select products will be a plus.
Technology Savvy and must own a smart phone, laptop and/or tablet.
Excellent verbal and written communication.
Ability to be engaging, energetic and creative
Deadline/ Application Process :
Interested applicants may submit their application consisting of a cover letter/ email and CV to [email protected].
In your application email – please include all your social media handles and number of followers per platform. Furthermore- please provide a link to content that you feel best reflect your ability as a social media influencer and brands, if any, you have promoted as an influencer.
Only short-listed candidates will be contacted.
Deadline: March 10, 2023