Full Time
Applications have closed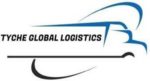 Tyche Global Logistics Limited
About Tyche Global Logistics Limited 
Tyche Global Logistics Limited, a professional and global transportation and logistics service company, provides our clients with a wide range of tailor-made solutions services to aim at exceeding our clients' expectations. We enjoy a strong sense of teamwork, career growth, and work/life balance. We actively seek team members who will add value to the business and strength to our culture. Treating others with respect and compassion is at the core of the Tyche Global Logistics philosophy. We provide a safe and positive working environment for our employees and offer opportunities to grow, both personally and professionally.
We are looking for the services of qualified personnel to fill the following vacancies.
1. WORKSHOP MANAGER
Job Purpose:
This position will manage and lead a team of people in allocating workload and managing the day-to-day operations in the workshop.
Key Responsibilities:
Responsible for job allocation and job flow in the workshop including job scheduling and labour allocation for day-to-day operations.
Co-ordinate resources, (operational and human) schedules and activities to effectively manage jobs.
Ensure supplies are ordered for each job.
Provide oversight and check job estimates
Regularly report progress on each job and quickly communicate delays or concerns with Management.
Act as a technical adviser on key projects and other areas of the business as requested.
Work with Management to respond to client's requests for updates on the status of their jobs and keep the communication channels open to ensure information is accurate.
Develop and implement systems to record, file and store information.
Qualification and Requirements:
Minimum of Diploma in an Auto Mechanical Field
5 years' working experience
Ability to interpret laws, rules and regulations relative to the job
Ability to formulate plans, procedures, and control in the program or service area
Ability to maintain records and prepare reports and correspondence related to the work.
Ability to maintain public relations
---
2. ACCOUNTS DATA ENTRY CLERK
Job Purpose:
The Data Entry Operator is in charge of entering all the data into computer databases/system. In addition, He/she will manage and maintain effective record keeping, organizing files to collect information for future use.
Key Responsibilities:
Insert data by inputting text based and numerical information within time limits
Compile, verify accuracy and sort information according to priorities to prepare source data for computer entry
Review data for deficiencies or errors, correct any incompatibilities and check output
Research and obtain further information for incomplete documents
Scan documents and print files, when needed
Keep information confidential
Comply with data integrity and security policies
Ensure proper use of office equipment and address any malfunctions.
Qualification and Requirements:
Minimum of a Certificate in Accounts
Experience with MS Office and data programs
Experience using office equipment, like fax machine and scanner
Typing speed and accuracy
2 Years work experience
Must be a member a certified member of the Zambia Institute of Chattered Accounts (ZICA)
---
3. STORES CLERK
Job Purpose:
Responsible for keeping track of and managing orders in stores, warehouses and other facilities.
Key Responsibilities:
Maintaining and updating records
Counting materials, equipment and supplies in stock
Reporting discrepancies between physical counts and computer records
Distributing or stocking materials
Receive and inventory stock
Qualification and Requirements:
Minimum of a Certificate in purchasing and supply
Proven work experience as an Inventory Clerk or similar role
Excellent math and analytical skills
Excellent communication and interpersonal skills
How to apply:
To apply for any of the positions above, please send your curriculum vitae, cover letter and supporting documents to [email protected]
Advert will close on 19th November 2022. Only short-listed candidates will be contacted