Full Time
September 30, 2022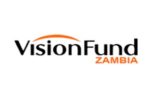 VisionFund Zambia
JOB DETAILS:
PURPOSE OF THE POSITION: REGIONAL MANAGER
The job holder will be responsible for leading and managing Operations in the Eastern Region to achieve business goals and maximize profitability.
Key Responsibilities:
1. To manage the loan portfolio and inform management on the performance of existing loans for the region.
2. Ensure an increase in the number of clients by at least 20% per month.
3. Ensure portfolio growth of the Region by effective supervision of branches.
4. Maintain a Portfolio At Risk of the Region to below 5%
5. Ensure that the branches comply with operational procedures at all times.
6. Ensure that Branch audits issues are closed within 60 days.
7. To prevent fraud at all times. Zero tolerance to fraud.
8. To recruit and train branch staff.
9. Prepare and review Credit policies and procedures periodically.
10. To assist Customer Relationship Officers together with Branch Managers in collecting / restructuring bad performing loans.
11. To prepare and implement the daily operating Plan to achieve the targets.
12. To advise management on incentives for clients.
13. To ensure that effective Branch monitoring and reporting and reporting systems are in place.
14.  To approve loan applications once appraised satisfactory in line with the Credit Manual.
15. Oversee staff development and manage performance for all staff within       the region.
Accountabilities:
1.     Supervisory / Managerial:
Directly supervises Branch Managers. Indirectly all Field Officers under Operations Department.
2.     Decision Making:
Determining the means by which agreed plans of action can be implemented in the Operations Department.
3.     Analytical requirements / Problem Solving:
Problems of a dissimilar nature whose solutions calls for analytical and constructive thinking and judgement.
Requirements:
A minimum of Bsc in Business, Banking, Banking Finance, Accounting, Economics and/or related fields with numerate coursework.
Minimum of 5 years cognate experience in MFI or Banking operations and /or credit loan analysis, credit approval authority is required.
Ability to manage operations, credit and other services provided by an MFI.
Strong management skills; able to coach and motivate staff.
Very strong hands on experience in microfinance credit operations including loan approvals and monitoring performance of branches.
Strong analytical skills e.g. read and interpret financial statements; evaluate loan recommendations and approvals.
Financial Analysis / Interpretation skills.
Applications should be sent to-
The People & Culture Manager
Plot 6810, Chiwalamabwe road Olympia,
P.O. Box 33911
Lusaka, Zambia
VisionFund Zambia is an equal opportunity employer. Females are encouraged to apply.
Kindly note that VisionFund Zambia Limited does not solicit for fees at any stage of recruitment process, any such attempts should be treated as fraudulent and report immediately.