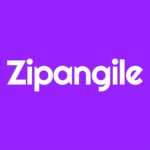 Website Zipangile
Create Beautiful Websites, Easy
Zipangile is a web design and development company that provides website solutions using Zipangile CMS. We are looking for an experienced Sales Representative to join our team on a commission basis. The ideal candidate will be responsible for generating leads, following up on sales inquiries, and closing sales deals with potential clients.
Responsibilities:
Generate new leads through various sales channels, including cold calling, email marketing, and social media outreach.
Follow up with potential clients and conduct sales presentations to showcase our website design and development services.
Build and maintain strong relationships with clients to ensure long-term business partnerships.
Collaborate with the design and development teams to ensure customer satisfaction and project success.
Keep up to date with industry trends and competition to maintain a competitive edge in the market.
Requirements:
Proven experience in sales and marketing, preferably in the web design and development industry.
Strong communication, negotiation, and interpersonal skills.
Ability to work independently, manage time effectively, and meet sales targets.
Knowledge of website design and development processes and services, including Zipangile CMS, is an added advantage.
A passion for sales and a results-driven mindset.
Benefits:
Competitive commission-based compensation.
Opportunity to work remotely.
Access to training and professional development programs.
Supportive team environment.
If you are passionate about sales and are looking for an exciting opportunity to work with a leading web design and development company, then we encourage you to apply.
We look forward to hearing from you!